In the dynamic medical industry, there is a growing need for competent staff to fill critical periods.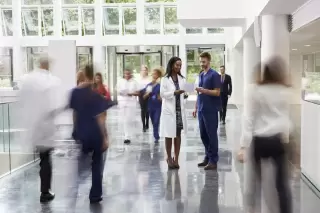 This is exactly the service that Geaux Care Staffing can provide to your institution. Geaux Care Staffing is a nurse owned and operated business, and we know the types of nurses that you're looking for to ensure your hospital provides the care your patients have come to expect and deserve. We are dedicated to ensuring compliance of clinician files and credentials. Each nursing applicant goes through an extensive screening, credentialing and selection process.
Our rates are competitive with other nurse staffing agencies.
We are confident in our ability to provide your institution with the credentialed staff that you are looking for. Contact us today to get started.