At Geaux Care Staffing, we understand that every nurse's journey is unique. We know choosing an agency to travel with is a big decision in your career and are proud to be part of your story!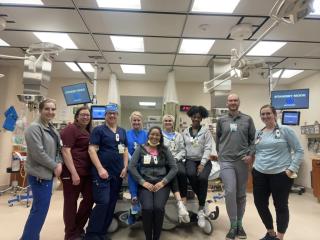 Travel nursing offers a unique opportunity to work in different locations and gain new experiences. Whatever your individual career goals are, we are excited to help you achieve them.

Whether you choose to exclusively travel or travel until you found your perfect match, Geaux Care Staffing is honored to play a part in your story.

Our nurses trust they will receive the necessary resources and support to make their transition seamless. We offer competitive pay rates to ensure that each nurse is fairly compensated and typically pay more than our competitors due to low overhead costs,

We prioritize the safety of our nurses above all else and provide a healthy work environment where they feel supported and appreciated.

Whether you're looking to explore new places or establish yourself in an unfamiliar city, Geaux Care Staffing is here for you every step of the way.
We Know Our Clients by Name.
We Find Positions That Make You More Money.